Corporate Social Responsibility [CSR]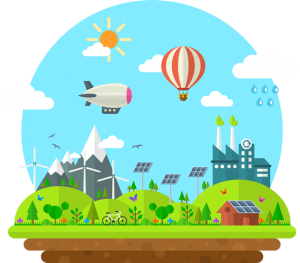 We are aware that whilst we're running a successful hospitality recruitment company here in the UK, there are people elsewhere that are struggling and lack some of the most basic things.
We decided when we launched Rhubarb Recruitment that it would be a good thing to share some of the business that we generate with those living in less fortunate situations. This is Corporate Social Responsibility.
our Corporate Social Responsibility policy means that each year a % of our profits are given to help communities & individuals around the world that find themselves in difficult situations and when you use Rhubarb Recruitment as a supplier for your business you are helping someone, somewhere, to have a better life. Thank you to all of our Clients for enabling this gifting, without you life wouldn't be the same.
In 2001 we began by committing to a recurring monthly financial contribution to Médecins Sans Frontières Doctors without Borders, and this monthly contribution has continued every month since 2001.  In addition, we have supported numerous grass-root NGO's including Shiva, a group which promotes Education in Nepal and Tess Unlimited which is a charity working in Central and South America with a focus on facilitating reparative surgery for children with cleft lip;  checkout some of their stories below.
Médecins Sans Frontières (MSF) International - Placing staff into Hospitality and Catering jobs in the UK makes it possible for us to make monthly donations to MSF (Doctors without Borders). Check out below some examples of what they get up to with some of the support given by us and thousand of others around the world.
Tess Unlimited offers much-needed medical care for children born with a Cleft lip and Cleft palate in Central and South America. Check out the video below or their website for more fabulous stories of how they have helped financially poor people smile again - tessunlimited.com
A few words from Tess: "My name is Tessa de Goede de Ordoñez. In 2008, I first discovered the beauty of South America. Not only because of its spectacular nature, but also because of the work I was doing as a volunteer. I began by caring for handicapped children in Peru and ended up as an English teacher in Ecuador. Eventually, I lost my heart to Guatemala. I perfected my Spanish and started working in a local public school and in the hospital with babies born with cleft lip and palate. This paved the way for other projects and ideas and led to the foundation of Tess Unlimited. I have lived in Guatemala ever since, and I am fortunate to be able to work here with a fantastic team!"
SHIVA Charity promotes education in Nepal and Sri Lanka through child sponsorship and school projects and since the Earth Quakes of 2015 has helped massively in helping rural nepalese rebuild their lives. The Video below is just one of score of schools supported by Shiva - you can see more at shivacharity.com